Auto Loans for Bad Credit the Right Car Finance Companies | Lerip UK
Get quick finance for cars with bad credit ratings. Watch the company reviews and apply
Auto loans for bad credit borrowers with reasonable interest are tough to find nowadays. But it is not impossible always. Not all lenders offer bad-credit car loans, so look for lenders with a low credit score, or other criteria indicating they work with borrowers who have bad credit ratings.
In this review, many auto loan providers are listed that offer bad credit loans for those with low credit score & no credit. Watch the company reviews and apply for the automotive loan for your vehicle.
Albion Car Finance
Best for: Any Purpose Loans, Car Finance, Car Loans, Credit Card
Albion Car Finance is a unique car credit provider who provides vehicle-financing solutions for all financial circumstances. No deposit is required and Albion Car Finance give you the choice of buying the car from Albion Car Finance dealership the same day of your appointment.
Specialists in car finance for those with bad credit, a CCJ or other financial barriers. Whatever your situation, Albion Car Finance can help! Get in touch to see how Albion Car Finance can secure car finance for you.
Albion Car Finance are one of the UK's leading bad credit car loan dealers, helping customers with poor credit ratings to acquire a used car with finance.
Everyday Loans Stratford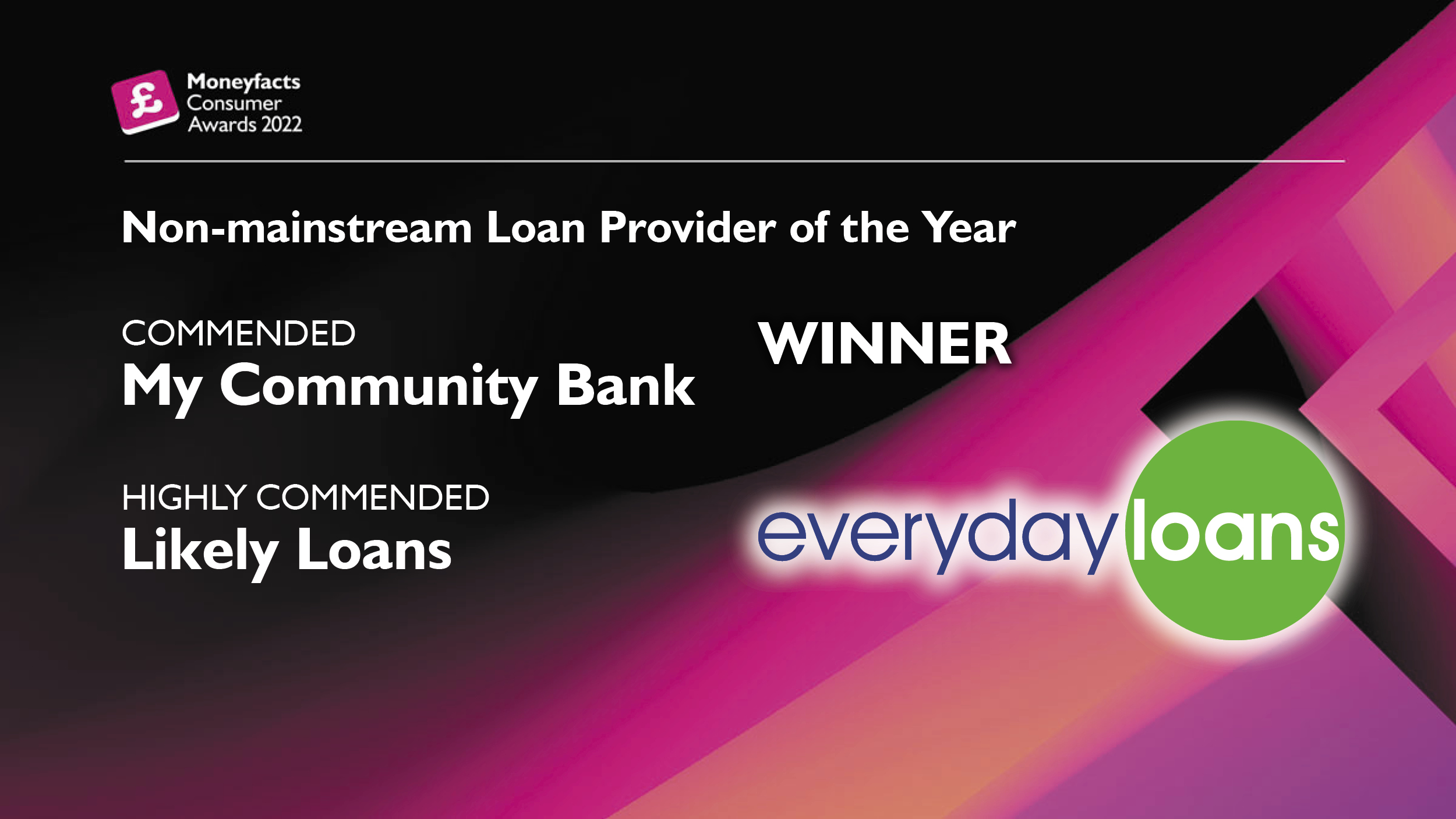 Best for: Any Purpose Loans, Car Finance, Car Loans, Cash for gift cards
Everyday Lending Limited was established in 2006 and has branches nationwide, Everyday Loans Stratford is the name behind the straightforward way for individuals to borrow money in the UK.
3+ years in business
Bad Credit
Debt Consolidation
Home Improvement
Cars
Weddings
Unsecured
Soft Search Loans
Long Term Loans
Fair Finance
Best for: Any Purpose Loans, Car Finance, Car Loans, Cash for gift cards
Fair Finance offer a range of financial products and services designed to meet the needs of people who are financially excluded. Fair Finance are committed to providing high quality products and services that are affordable and accessible. Wherever possible Fair Finance work in partnership with other companies and agencies that share Fair Finance goals.
Most of Fair Finance customers are ignored by the mainstream financial services industry and exploited by the sub-prime financial services industry.
When Fair Finance have helped to put the loan sharks and predatory lenders out of business, then Fair Finance will know Fair Finance have been successful. provides affordable personal loans to individuals who don't have any or have only limited access to mainstream finance.
Fair Money Advice is a registered charity providing debt advice and financial capability services, helping individuals regain control of their money.
3+ years in business
Creditspring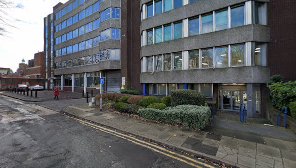 Best for: Any Purpose Loans, Car Finance, Car Loans, Cash for gift cards
As a Creditspring member you'll have access to two no-interest loans per year. Repayments are easy and clearly laid out so you'll always know where you stand. Creditspring on-demand loans give you an affordable financial boost when you need it, and a peace of mind when you don't. You will avoid last-minute and expensive borrowing when you're a Creditspring member. Stay in control of your finances with Creditspring.
If you're looking to increase your credit score and you're not sure how with a Creditspring membership you will be able to!
As a member, you receive two on-demand loans per year.
Though sometimes you may not be using your loans throughout the year, you can continue to build your credit when you pay your monthly membership fee on time.
Your score will help you understand what your potential is to get credit, your ability to weather a financial storm, and what steps you will need to take to improve it.
My Kredit
Best for: Any Purpose Loans, Car Finance, Car Loans, Cash for gift cards
myKredit are using Connect-Secure™ in order to verify your salary account via highly secured SSL connection. Connect-Secure™ doesn't store or share your credentials (even with myKredit), and they expire immediately after the account verification process with your bank. myKredit assess each application individually and only lend to borrowers who myKredit are convinced will repay in time.
You can choose when you want to pay and in how many instalments up to 4 months.
The application is simple and automated. Credit decision is instant.
Funds are transferred in 30 minutes. New customers get up to £400 credit amount that may increase to £1,000 with successful repayments.
Loans Direct
Best for: Bad Credit Home Loans, Bad Credit Loans No Guarantor, Bad Credit Mortgage, Car Loans
Loans Direct understand that not everybody can have a very good credit score and that's okay. A credit score is just a number after all. A number that is taken seriously everywhere. Sometimes, you may not have enough money to pay for utility, water bills, or any unexpected expenses that crop up. Loans Direct offer bad credit loans that can help you borrow small sums of money at low interest rates.
Loans Direct do not ask for a guarantor in Loans Direct application.
Plus Loans Direct promise a smooth and fast application process.
Instant approval of your loan.
Loans Direct advisors are there to help you with your financial situation.
Loans Direct are not one of them.
Poor credit history is the last thing Loans Direct look for. So you can easily apply for a bad credit loan with Loans Direct.
Take the benefit of fixed and low monthly repayments today.
JL Money
Best for: Any Purpose Loans, Car Finance, Car Loans, Cash for gift cards
At JL Money, JL Money don't believe in a one size fits all approach; that's why JL Money Essential Loans are designed to offer you a bespoke financial solution when you could do with a helping hand. JL Money Essential Loans aren't the best option for everyone. Find out more about what JL Money offer and whether or not it's right for you.
JL Money understand that sometimes unexpected costs arise which can be difficult to tackle, particularly if you've been refused by other lenders in the past.
That's where JL Money come in, offering you clear and flexible loans to suit a variety of financial needs.
Whether it be bridging the gap when cashflow difficulties arise, providing the finances you need to fund vital household repairs, or simply enabling you to keep on top of your bills, JL Money're here to help.
Giving you the opportunity to borrow between £1,000 – £10,000 for up to 24 months with the help of a guarantor, JL Money Essential Loans give you the flexibility to choose a repayment plan that suits you best.
Spread evenly over your borrowing term, you'll always know exactly how much you have to pay and when with no hidden charges or early repayment fees.
Loans Personal
Best for: Advisory Service, Bank Loans, Business Loans, Car Loans
There may be times when you only need to borrow money from Lenders for a short space of time. This could be because you have had an unexpected expense. Such as car repairs that you will be able to take care of when you get paid. However if this is still some weeks away and you can't wait that long. There are lenders that offer short-term loans. Where you will receive a cash advance that will be repaid in full up to 30 days later. These types of loans are often referred to as payday loans. Because the idea is that they will be repaid on your next payday.
Payday loans give you quick access to the money that you need when you need it the most.
An application for a payday loan may not be as detailed as those for other types of loans.
Therefore it can be completed quickly. Once the application has been approved by the lenders, then the money can usually be paid out very quickly.
It is not uncommon for the money to be in your account within thirty minutes and it is not usually any longer than 24 hours.
The whole process of applying and getting your money is very quick compared to other types of loans. The amount of a payday loan will only usually be a few hundred pounds.
There are not many other lenders that will lend this small amount of money as most bank loans only start at £1000.
If you only need to borrow a small amount of money then some cash advance lenders will allow you to repay the loan over a period of several months.
3+ years in business
New Horizons Loans
Best for: 12 Month Loan, Alternative Loans, Bad Credit Car Finance, Bad Credit Loans Direct Lender
New Horizons Loans're one of the UK's leading loan websites and every day 1000's of people find a loan via New Horizons Loans quick 3-Min form. Based in London, New Horizons Loans serve the whole of the country 24 hours a day, 7 days a week. Soft Credit Match's technology matches your profile to over 50 Financial Conduct Authority (FCA) approved loan companies without leaving any mark on your credit record.
As a relatively new company, New Horizons Loans have been able to implement all of the great things that have happened in the UK loans market in the last few years.
Unlike some older companies, who were around when the loans market was rife with fee chargers and companies who sold your data, every decision New Horizons Loans make as a business is aimed at providing a better experience for New Horizons Loans customers.
New Horizons Loans have an ethos at New Horizons, which is to do the right thing for your customers, and the business will take care of itself.